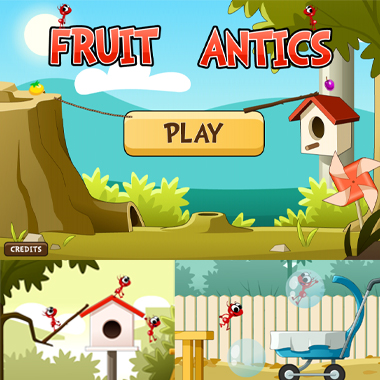 It is a great pleasure to announce that the Beta Test (iPhone/iPad/iPod Touch) version of the game "Fruit Antics" is currently available in the iTunes app store. It's a fun physics game play with challenging puzzle
I am over the moon about this game launch as I have created the main cartoon character ant and worked on some interface design of this game since mid last year.
Feel free to spread the word to all your friends who own Apple devices! Just search for "Fruit Antics" on iTunes\App Store, and let's make my ant character as famous and popular as angry birds.